Announcing the 2014 PEN Literary Award Winners
Announcing the 2014 PEN Literary Award Winners
PEN is pleased to announce the winners of the 2014 Literary Awards. Each year, the PEN Awards celebrate some of the most outstanding voices in literature, spanning a wide array of genres and including both distinguished and emerging writers alike. This year's recipients include, among others, acclaimed poet Frank Bidart, Tony Award-winning playwright David Rabe, journalist and cultural critic James Wolcott, Nina McConigley for her debut short story collection, and playwright Laura Marks who will receive the inaugural award honoring an emerging dramatist.
All of the winners will be honored at the Literary Awards Ceremony to be held on Monday, September 29, 2014 at The New School's Auditorium at 66 West 12th Street in New York City.
Click here to read the official press release. And help us congratulate the honorees!
To view the 2014 longlists, click here. To view the shortlists, click here.
View the Ceremony Program for the 2014 PEN Literary Awards here.
THE 2014 PEN LITERARY AWARD WINNERS
PEN/Robert W. Bingham Prize ($25,000): To an author whose debut work—a first novel or collection of short stories published in 2013—represents distinguished literary achievement and suggests great promise.
Judges: Charles Bock, Jonathan Dee, Fiona Maazel, and Karen Shepard
Winner:
Godforsaken Idaho (Little A/New Harvest), Shawn Vestal
PEN/Saul Bellow Award for Achievement in American Fiction ($25,000): To a distinguished living American author of fiction.
Judges: Edwidge Danticat, E.L. Doctorow, and Zadie Smith
Winner: Louise Erdrich
PEN/Bellwether Prize for Socially Engaged Fiction, Founded by Barbara Kingsolver ($25,000): To an author of an unpublished novel that addresses issues of social justice. The prize also includes a publishing contract with Algonquin Books.
Judges: Terry McMillan, Nancy Pearl, and Kathy Pories
Winner: And West is West, Ron Childress
PEN/Diamonstein-Spielvogel Award for the Art of the Essay ($10,000): For a book of essays published in 2013 that exemplifies the dignity and esteem the essay form imparts to literature.
Judges: Geoff Dyer, Stanley Fish, Ariel Levy, and Cheryl Strayed
Winner:
Critical Mass (Doubleday), James Wolcott
PEN/E.O. Wilson Literary Science Writing Award ($10,000): For a book of literary nonfiction on the subject of the physical or biological sciences published in 2013.
Judges: Akiko Busch, Rivka Galchen, and Eileen Pollack

Winner:
High Price (Harper), Dr. Carl Hart
PEN/Laura Pels International Foundation for Theater Awards ($7,500 and $2,500): Three awards which honor a Master American Dramatist, American Playwright in Mid-Career, and Emerging American Playwright. This is the inaugural year of the Award for an Emerging American Playwright.
Judges: John Lithgow, Elizabeth Streb, and Maria Tucci
Winner: David Rabe
American Playwright in Mid-Career ($7,500)
Winner: Donald Margulies
Emerging American Playwright ($2,500)
Winner: Laura Marks
PEN Open Book Award ($5,000): For an exceptional book-length work of literature by an author of color published in 2013.
Judges: Catherine Chung, Randa Jarrar, and Monica Youn
Winners:
domina Un/blued (Tupelo Press), Ruth Ellen Kocher
Cowboys and East Indians (FiveChapters Books), Nina McConigley
PEN/Jacqueline Bograd Weld Award for Biography ($5,000): For a distinguished biography published in 2013.
Judges: James Atlas, Lisa Cohen, and Wendy Gimbel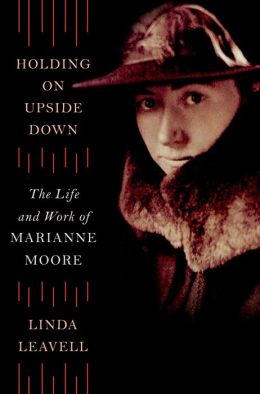 Winner:
Holding On Upside Down: The Life and Work of Marianne Moore (Farrar, Straus & Giroux), Linda Leavell
PEN/ESPN Award for Literary Sports Writing ($5,000): To honor a nonfiction book on the subject of sports published in 2013.
Judges: Joel Drucker, Chad Harbach, and Jackie MacMullan
Winner:
League of Denial (Crown Archetype), Mark Fainaru-Wada & Steve Fainaru
PEN/Steven Kroll Award for Picture Book Writing ($5,000): To a writer for an exceptional story illustrated in a picture book published in 2013.
Judges: Mac Barnett, Ted Lewin, and Elizabeth Winthrop
Winner:
The King of Little Things (Peachtree Publishers), Bil Lepp
PEN/Voelcker Award for Poetry ($5,000): To a poet whose distinguished and growing body of work to date represents a notable and accomplished presence in American literature.
Judges: Peg Boyers, Toi Derricotte, and Rowan Ricardo Phillips
Winner: Frank Bidart
PEN/Phyllis Naylor Working Writer Fellowship ($5,000): To an author of children's or young-adult fiction, who has published at least two books, to complete a book-length work-in-progress.
Judges: Kathi Appelt, Johanna Hurwitz, and Padma Venkatraman
Winner: The Taste of Elephant Tears, Linda Oatman High
PEN/ESPN Lifetime Achievement Award for Literary Sports Writing ($5,000): To a writer whose body of work represents an exceptional contribution to the field.
Judges: Kostya Kennedy, David Rosenthal, and John Schulian
Winner: Dave Anderson
PEN Award for Poetry in Translation ($3,000): For a book-length translation of poetry into English published in 2013.
Judge: Kimiko Hahn
Winner:
Diaries of Exile by Yannis Ritsos (Archipelago), Karen Emmerich & Edmund Keeley
PEN Translation Prize ($3,000): For a book-length translation of prose into English published in 2013.
Judges: Ann Goldstein, Becka McKay, and Katherine Silver
Winner:
Autobiography of a Corpse by Sigizmund Krzhizhanovsky (New York Review Books), Joanne Turnbull & Nikolai Formozov
PEN/Edward and Lily Tuck Award for Paraguayan Literature ($3,000): To a living author of a major work of Paraguayan literature not yet translated into English.
Judges: Idra Novey, Yvette Siegert, and Mark Statman
Winner:
En Tacumbú (El Lector), Raúl Silva Alonso
PEN/Heim Translation Fund Grants ($2,000-$4,000): To support the translation of book-length works into English.
Judges: Esther Allen, Barbara Epler, Sara Khalili, Michael F. Moore*, Lorin Stein, Lauren Wein (*Voting Chair of the PEN/Heim Translation Fund Advisory Council)
Winners: Kurt Beals, Eric M. B. Becker, David Burnett, Janet Hong, Paul Hoover, Andrea G. Labinger, Sergey Levchin, Zachary Ludington, J. Bret Maney, Philip Metres & Dimitri Psurtsev, Sayuri Okamoto, Benjamin Paloff, Miranda Richmond Mouillot, Thom Satterlee, and Sholeh Wolpé