Recommended Reading: Celebrated Translations
Recommended Reading: Celebrated Translations
Over the next month, PEN will be highlighting titles that have been longlisted for the 2014 PEN Literary Awards as a helpful guide for your summer reading. Check back for the latest features and insights every Monday and Thursday through June 18, when we'll announce the awards shortlists.
Crossing literary borders, these ten translations bring us works from all around the world, including Argentina, Netherlands, Spain, and Ukraine. Award judges Ann Goldstein, Becka McKay, and Katherine Silver have selected these titles for the PEN Translation Prize longlist for a book-length translation of prose into English. ¡Sigue leyendo!

Shantytown by César Aira (New Directions), Chris Andrews
"It's well known by now that [Aira] writes his books one page per day, apparently with no revisions, and that each day's project is to write himself out of the puzzle he created the day before while creating a puzzle for the next day. But Aira is the best puzzle-maker and puzzle-solver out there, and Shantytown is a puzzle I'd put up there with his best." Read the entire review on The Mookse and the Gripes.
Buy a copy on Amazon or Indie Bound.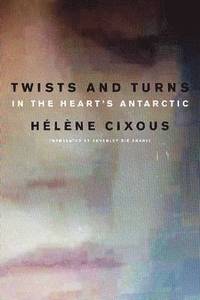 Twists and Turns in the Heart's Antarctic by Hélène Cixous (Polity), Beverley Bie Brahic
"[Twists and Turns] is a tale on the scale of Greek myth, about the inescapable entanglements of family relationships that can lead one, in hyperbolic mode, to envision murder and suicide, for, as Cixous writes, 'with love's force one hates.' And yet, 'everything twists and turns': this is a tale with profoundly touching reversals." Read more here.
Buy a copy on Amazon or Indie Bound.

An Armenian Sketchbook by Vasily Grossman (New York Review Books), Elizabeth & Robert Chandler
"Few writers had to confront as many of the last century's mass tragedies as Vasily Grossman, who wrote with terrifying clarity about the Shoah, the Battle of Stalingrad, and the Terror Famine in the Ukraine. An Armenian Sketch­book, however, shows us a very different Grossman, notable for his tenderness, warmth, and sense of fun." More on the author, the book, and its translator fron New York Review of Books here.
Buy a copy on Amazon or Indie Bound.
The Infatuations by Javier Marías (Knopf), Margaret Jull Costa
Translator Margaret Jull Costa has brought Marías' tale of love, death, obsession, and guilt to the English language. And a translator's work, Marías himself explains in an interview with The White Review, is not as easy as it seems: "What is most important of it all, and it has been said many times, is that a translator is a privileged reader, but also a privileged writer. What you do is re-write in a completely different language something that was written by a great writer. The wording is yours – of course you try to be faithful – but you have to choose, always."
Buy a copy on Amazon or Indie Bound.
Transit by Anna Seghers (New York Review Books), Margot Bettauer Dembo
Segher's novel depicts the lesser known compoent of WWII: the displacement of refugees. "Segher then, feels the push towards allegorization, in [and] of itself a push towards transcendence, towards something else other than we experience right now, in front of us, but never wholly gives in to this impulse. Seghers, in basing her story on actual experiences, crafts an often more arresting and poignant narrative than a simple allegory. In her ability to live in ambivalence, much like her narrator, Seghers creates an unforgettable experience of the transience of life." The complete review is available on Vol.1 Brooklyn.
Buy a copy on Amazon or Indie Bound.
Kafka: The Years of Insight by Reiner Stach (Princeton University Press), Shelley Frisch
This captivating German biography covers Kafka's later life. Frisch retranslates all of Kafka's work herself to offer the clearest translation. "Between them, she and Stach have produced a superbly fresh imaginative guide to the strange, clear, metaphor-free world of Kafka's prose: a prose which, just like the court in The Trial, 'wants nothing from you. It receives you when you come and dismisses you when you go.'" The complete review is avalaible in The Telegraph.
Buy a copy on Amazon or Indie Bound.
The Dinner by Herman Koch (Hogarth), Sam Garrett
"The Dinner is a family drama replete with surprises, so it is important not to give away too much of the plot here. It is enough to say that Mr Koch seizes his readers by the ear, and with a sharp pinch pulls their sympathies this way and that. In this he is greatly helped by Sam Garrett's seamless translation, which is particularly good at creating a voice for the subtler of the Lohman brothers, the narrator Paul." Read more about this dark and violent novel atThe Economist.
Buy a copy on Amazon or Indie Bound.

The African Shore by Rodrigo Rey Rosa (Yale University Press), Jeffrey Gray
"In [The African Shore's] narration, what impresses me most is the ambiguous specificity of the writing. Rey Rosa demonstrates a profound mastery of negative capability, all the more impressive given the diversity of his subject matter. He manages to evoke a world of complexity—Latino tourists and unquestioning locals, economic migrants and drug peddlers, and even French residents not all too far removed from their colonialist fore-bearers—with the sparsest of prose." The full review is available on the Universtiy of Rochester's Three Percent blog.
Buy a copy on Amazon or Indie Bound.
The Emperor's Tomb by Joseph Roth (New Directions), Michael Hofmann
The Economist explains Hofmann's attempt to piece together Roth's last book: "In a rather Rothian project, Mr Hofmann has spent years working to reclaim and translate Roth's scattered writings. In nearly a quarter of a century, he has translated 11 of Roth's books, both fiction and journalism. Last year he released a hefty compilation of Roth's letters—which he describes as 'largely IOUs and SOSs'. In his bravura introduction toThe Emperor's Tomb, Mr Hofmann recounts the novel's chequered origins." Read the full review here.
Buy a copy on Amazon or Indie Bound.
Autobiography of a Corpse by Sigizmund Krzhizhanovsky (New York Review Books), Joanne Turnbull & Nikolai Formozov
"Krzhizhanovsky's fiction is based on the fact that language makes things possible that are not possible in reality. If there is a word for 'role' and a word for 'character,' then naturally, it follows, according to this method, that the two could possess separate existences. Or, to put this maybe more precisely, he investigated whether the distinction between what is possible in language and reality is even tenable at all." More with The Paris Review.
Buy a copy on Amazon or Indie Bound.